Tangent



Challenge your skills and beat your friend's scores, in Tangent.





Release the ball at just the right time to explode the blocks and rack up points.




Collect coins to get custom trails and special effects!
OS: Android
Price: Free
​Category: Arcade ​​
Features:
⭮ Free 2 play
⭮ Simple controls
⭮ Fun to master
⭮ Customization


Powered by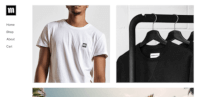 Create your own unique website with customizable templates.